About Brompton Hall School
Brompton Hall is a primary through to secondary school for children and young people from 7 – 16 years with social, emotional and mental health difficulties.
We provide our students with a sense of belonging in an atmosphere of inclusion, tolerance, trust and mutual respect.
Our educational, vocational and wider curriculum (which includes Thrive, Lego Therapy and nurture support) is focused on enabling all pupils to achieve academically and develop effective life skills enabling them to become independent young people.

Brompton Hall School recently became part of Venn Academy Trust and collectively we have a shared vision focused on the use of positive behaviour management which enable children and young people to develop the strategies and self-regulation skills to effectively manage their own behaviour and make informed choices.
We believe in the importance of strong and trusting relationships between staff and pupils and achieve this through knowing our pupils' needs well and using this information to support us in tailoring their provision to maximise support for them.
In addition to delivering a range of vocational qualifications, we are proud to provide opportunities which stretch and challenge pupils' learning through the provision of higher-level GCSE learning opportunities within Key Stage 4.
We are fully committed to ensuring that there are no barriers to pupils achieving their true potential and we treat every one of our children / young people as individuals.
Our pupils tell us that they are happy at Brompton Hall School and we believe that this sense of belonging enables all our pupils to flourish and achieve the success they deserve.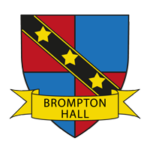 "The head of school is highly ambitious and determined for all pupils to be the best that they can be."