Subject – Physical Education
At Brompton Hall School we want to inspire all our pupils lead active healthy lives. Therefore, we want the children's our pupils experience of PE to be positive, motivating and fun as this will support their health, wellbeing and fitness and provide the foundations for lifelong activity.
We want them to succeed and excel in competitive sport and physical activities. We offer all children chances to compete in sport and other activities. This helps them build character and learn values such as leadership, teamwork, fairness and respect.
Contact us for further information: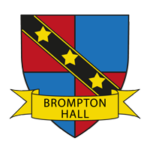 "The head of school is highly ambitious and determined for all pupils to be the best that they can be."