Brompton Hall – Admissions
Pupils must have an Education, Health & Care Plan (EHCP) before they are referred to the school by Local Authorities and Special Educational Needs and Disabilities Information & Advisory Support Service (SENDIASS). Before Brompton Hall School is formally named by the Local Authority as an appropriate placement, consultation with parents / carers takes place. This ensures consideration of the following:
Parental preference.
Suitability of provision (age/ability/degree of need).
Impact on the provision of other pupils.
If parents / carers would like to arrange an informal visit to view the school, they should contact the school office in the first instance.
If any parents / carers want to make further enquiries about their son's admission to Brompton Hall School, with either an EHCP or Statement of Special Educational Needs please contact Pat Dubas on 01723859121 or email directly to pat.dubas@vennacademy.org
Further enquiries can also be made below:
Contact us for further information:
How can I visit the School?
We welcome potential pupils and their parents to come and look around the school and have a chat about what we can provide as a Special School. If you are interested in your child attending Brompton Hall School, please email the School Office bromptonhall-admin@vennacademy.org or call 01723 859121 and we can arrange this for you.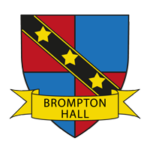 "The head of school is highly ambitious and determined for all pupils to be the best that they can be."