Subject – Maths
We believe that every pupil can achieve success in maths. Our maths curriculum is linked to White Rose but is adapted to cater for the needs of all pupils. As teachers we are acutely aware that self-esteem often go hand in hand. We work hard to create a positive learning environment in which an atmosphere of mutual respect, enjoyment and encouragement are nurtured to ensure each student achieves if not exceeds their potential.
Our maths curriculum provides pupils with the opportunity to be successful and gain qualifications through Entry Level Certificates, Functional Skills qualifications and GCSE examinations. We encourage our pupils to have self-belief, motivated, independent and resilient by focusing on basic skills and allowing them to make mistakes and learn from them. 
Our aim is to enhance our pupil's life opportunities by providing a curriculum that equips them with the skills, knowledge and problem-solving abilities they will need in their future lives.
Contact us for further information: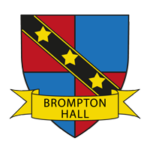 "The head of school is highly ambitious and determined for all pupils to be the best that they can be."