Subject – PSHE
At Brompton Hall School we aim to equip our pupils with essential skills for life; we aim to develop the whole child through carefully planned and resourced curriculum enhanced with visitors and experiences that develop the knowledge, skills and attributes children need to protect and enhance their wellbeing.
Throughout school we use the primary (7-11) and secondary (11-16) Jigsaw scheme of work as it provides a comprehensive, spiral curriculum which meets the needs of our students. Through these lessons, children learn how to stay safe and healthy, build and maintain successful relationships and become active citizens, responsibly participating in society around them.
Successful PSHE curriculum coverage, including RSE, is a vital tool in preparing children for life in society now and in the future. The themes and topics support social, moral, spiritual and cultural development and provide children with protective teaching on essential safeguarding issues, developing their knowledge of when and how they can ask for help.
Contact us for further information: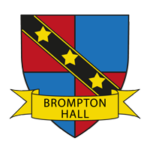 "The head of school is highly ambitious and determined for all pupils to be the best that they can be."