Subject – Computing
At Brompton Hall, we strive to deliver a high-quality Computing curriculum which allows our pupils to recognise the significance of digital technology in their everyday lives. We teach our pupils the skills and knowledge they need to become digitally literate, creative, computational thinkers.
We encourage curiosity about digital technology and encourage our pupils to ask questions about the digital systems around them. We explore how technology is used in the real world to help us and teach pupils how to use it safely and responsibly.
We teach Computing to equip our pupils with the knowledge and skills they will need reach their potential in an increasingly technological society. Traditional trades such as plumbing, and car mechanics now need people who with the technologically skills to programme heating systems and thermostats and controllers whilst mechanics need to be able to use computers and diagnostic equipment me fix and repair motor vehicles.
At Brompton Hall, the teaching of the Computing curriculum has been carefully considered to enable our pupils to become digital citizens. We teach the curriculum using the Teach Computing scheme in primary and KS3 before pupils undertake the ICDL qualifications at KS4
Contact us for further information: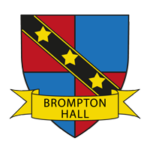 "The head of school is highly ambitious and determined for all pupils to be the best that they can be."