The role of school governor is a demanding one, but one that also gives a great deal of satisfaction to the many people who volunteer for the role. It is the largest volunteer force in the country with governors and trustees helping to improve the educational opportunities and experience for children and young people.
We're currently looking for high quality individuals who are interested in supporting our school. It will help if you have experience of:
leadership roles
human resources
legal
finance
building maintenance
education
corporate governance
There's no requirement for you to have a formal understanding of the education system, just an interest in the role, the ability to work as part of a team and the time to contribute. Support and training for this role will be provided.
Contact us for further information: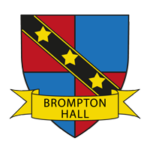 "The head of school is highly ambitious and determined for all pupils to be the best that they can be."