Subject – RE
At Brompton Hall we want all our pupils to develop mutual respect, understanding and tolerance of other cultures and religions; gain the skills and maturity to make their own decisions and create their own values; challenge stereotypical views, racism and discrimination and to appreciate difference positively.
We want our pupils to be compassionate individuals who think and act with respect, understanding the beliefs and practices of different religions and other world views. Our aim is to actively encourage pupils to discuss and respect the differences between people, such as differences of faith, ethnicity, disability, gender or sexuality and differences of family situations.
The RE curriculum, based on the North Yorkshire Agreed Syllabus (2019–2024), underpins pupils spiritual, emotional and moral development, enabling them to better understand themselves and others and to cope with the opportunities, challenges and responsibilities of living in a rapidly changing, multicultural world.
R.E lessons provide opportunities for children to gain a greater understanding of the identity and diversity within their locality, the United Kingdom and beyond. Within a respectful and nurturing environment,
During their time at Brompton Hall pupils will be supported to have respectful, restorative, and positive interactions with others. We aim to equip all our pupils essential skills for adult life and lifelong learning so they will leave us with high aspirations to live and work as active, purposeful citizens alongside people of many different beliefs and cultures.
Contact us for further information: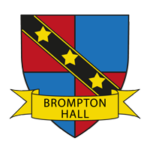 "The head of school is highly ambitious and determined for all pupils to be the best that they can be."