Subject – Science
We live in a changing world, the effects of global warming, the advent of green energy, pandemics, space exploration and the advent of Artificial Intelligence to name but a few. It is through science that we understand the world around us and learn how to improve our lives and the lives of future generations.
With a focus on developing skills in Biology, Chemistry and Physics; each underpinned by scientific enquiry, pupils can experiment and discover just how important science is in the world today. From KS2 through to KS4 our curriculum builds on pupils' prior knowledge but also prepares them for the next step in their learning journey.
Learning Science can be quite challenging, here we nurture our students to work and think scientifically, this encourages independent learning while developing new key science skills. These new skills are also transferable within other core subjects and provide a pathway to apprenticeships, Further and Higher education.
Contact us for further information: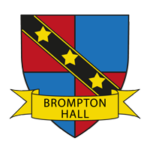 "The head of school is highly ambitious and determined for all pupils to be the best that they can be."