Subject – Design & Technology
Everything that we buy from a house, car, TV, phone, trainers even the food we eat has been designed and made by someone for a particular purpose. At Brompton Hall we aim to make Design Technology inspiring, fun and practical. We encourage a hands-on approach and encourage pupils to think creatively to solve real world problems both as individuals and part of a team.
We encourage students to design products that solve real and relevant problems within a variety of contexts, considering their own and other's needs. We help them develop the skills they need to then turn their designs into reality. We aim where possible to link other subjects such as maths, engineering, I.T and art. Students spend time reflecting and evaluating past and present designs and are encouraged to become innovators and risk takers within their products.  
Contact us for further information: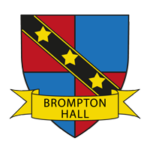 "The head of school is highly ambitious and determined for all pupils to be the best that they can be."