About the extended day
At the end of each school day (Monday to Thursday) pupils attend extended day activities. Activities are organised in houses with activities that are age appropriate. 
Our extended day houses are;
Rosedale
Langdale
Bransdale
Glaisdale
All pupils have access to a broad range of enrichment activities. These include;
Cooking, baking and life skills
As part of our work with the boys to prepare them for life in the future, pupils can access a cooking and baking club. Pupils work in small groups or on a 1:1 basis to create a menu, budget for the meal, shop for the ingredients and finally cook and prepare their dishes. A wide range of different life skills are developed undertaking this activity, and it is very popular with pupils of all ages. Equally popular is baking where pupils where pupils have the chance to bake different cakes. Who knows we may even have the next Paul Hollywood within our midst's.
Mountain Bikes
Pupils have the opportunity to develop their mountain biking skills. Not only do pupils learn to ride safely and maintain their bikes but evidence shows that Mountain Biking helps develop fitness, improves mental health and balance and co-ordination. More importantly its FUN!
Motorbikes
For those with a more daredevil nature trial biking is a popular activity with the older Pupils. They get the opportunity to learn how to ride motorbikes in a safe and controlled environment as well as developing the knowledge and skills needed to ensure that the bikes are safe and well maintained. Useful skills indeed.
Out and about
Pupils have the opportunity to go out and about with staff to explore our local area. Pupils visit places such as;
The beach,
local forests,
play areas
Students are encouraged to play in a variety of different environments such as fields, woodlands and shallow water – all under staff supervision of course! During these activities, we take time to look at our surroundings and the nature around us. We learn about the areas we visit and what wildlife lives there.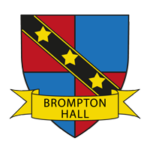 "The head of school is highly ambitious and determined for all pupils to be the best that they can be."