Residential – About
Brompton Hall is part of Venn Academy Trust and while the school has pupil occupancy of 80 pupils there are only 4 remaining pupils in the residential provision. The residential provision is due to close in July 2024.
The residential provision is a 4 night provision with pupils arriving on a Monday morning and leaving early afternoon on a Friday. Residential care staff are available to settle the residential pupils into their routines on a Monday morning and support their departure on a Friday.
The purpose of our residential provision is to provide the very best residential care for pupils who have significant SEMH needs and to effectively use this provision to add value to the outcomes of our residential pupils.
Our overall purpose is to ensure a seamless approach through all aspects of our provision and to ensure that while different members of staff have different responsibilities, these are connected and effectively used to support the ongoing needs of the residential pupils from when they attend on Monday morning until they leave on Friday afternoon.
Within this all residential pupils have the opportunity to contribute to school decision making through our student groups – Student Council, Behaviour Group and Equality and Diversity Group.
Our Shared Vision
We aim to provide a positive environment where children can flourish, be respectful to others and develop their ability to regulate and express their emotions. A safe place where children feel they belong and become confident individuals. An aspirational learning experience where children are supported to reach their full potential.
Principles
Our principles of the residential are choice, dignity, independence, partnership, privacy, respect, rights, safety, equality, inclusion and diversity, and confidentiality.
History & background
Brompton Hall school is situated in the picturesque village of Brompton-Upon-Sawdon, eight miles to the west of the seaside resort of Scarborough.
The building is of significant historical interest being once the home of Sir George Cayley, who is acknowledged as "the father of Aviation". The school has helped to set up a small museum dedicated to his achievements, in the school grounds.
The building is set in about 8 acres of land and the surrounding area is most attractive being within easy reach of the North Yorkshire Moors, the Yorkshire Wolds, the Vale of Pickering and the ancient City of York.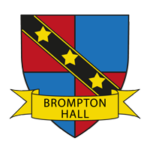 "The head of school is highly ambitious and determined for all pupils to be the best that they can be."