Subject – Languages
Key Stage 2 and 3 pupils follow an interactive and progressive Spanish curriculum, which enables them to gain experience of the language, build up an understanding of other cultures and increase their appreciation, respect and tolerance of other beliefs, views, opinions and values.
Through teaching Spanish at Brompton Hall we aim to:
encourage our pupils to foster an interest in learning other languages.
introduce our pupils to another language in a way that is enjoyable and fun.
make our pupils aware that language has a structure, and that the structure differs from one language to another.
help pupils develop their awareness of cultural differences in other countries.
develop their speaking and listening skills.
lay the foundations for future study.
Contact us for further information: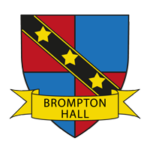 "The head of school is highly ambitious and determined for all pupils to be the best that they can be."